Materials List

PKS
(Palm Kernel Shell)
Zr (zirconium)
Compound
Al (alumina)
Compound
Si (silicon)
Compound
Mg (magnesium)
Compound
RE (rare earth)
Glass Cullet
Li/Cs/Rb
(Lithium/Cesium/
Rubidium)
Compound
Plastic Products
Metal Products
Electronic Products
PKS (Palm Kernel Shell)
PKS (Palm Kernel Shell) is wooden biomass which is used as coal alternative.
We export PKS from Indonesia to Japan for biomass power plant.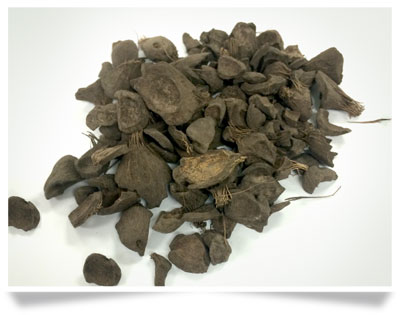 Zr (zirconium) Compound
Zirconium compounds are ceramics that feature high heat resistance, high strength, a high degree of toughness, elastic insulation, low thermal conductivity and corrosion resistance.
We deal in a wide variety of products from mineral ores to compounds, including zircon sands, fused zirconia, stabilized zirconia and zirconium compounds.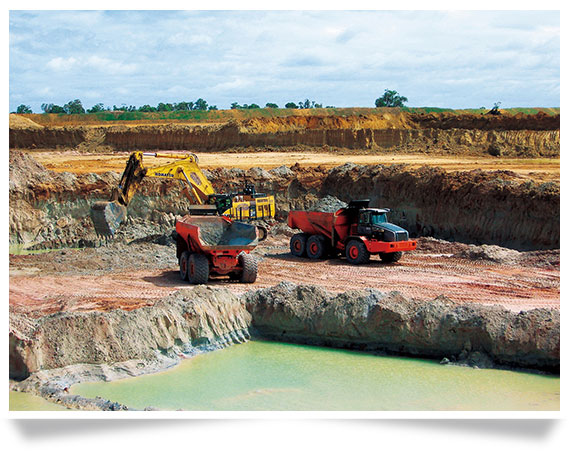 Al (alumina) Compound
Aluminium oxide (alumina) is a ceramic featuring high heat resistance high thermal conductivity, high strength, a high degree of hardness, electric insulation, and high corrosion resistance.
We are offering products that can also be used as materials of single crystals and as catalysts, including highly pure alumina from Iwatani Chemical Industry Co, Ltd. In addition, we have been dealing in alumina to be used mainly as a raw material of refractory materials, such as white fused alumina and bauxite, which are used by a wide range of customers.
Si (silicon) Compound
Silicon compounds are ceramics featuring electric insultion, heat resistance, oxidation resistance, chemical resistance, abrasion resistance, arc resistancem and high thermal conductivity. At Iwatani, for many years we have been providing silicon carbide and silica fume, which can be used as raw materials of industrial ceramics and refractory materials.
We also deal in silica stones as a filler materials.
In addition, we deal in white carbon producted in India (precipitated silica) as a reinforcing material for rubber for eco tires and others.
Mg (magnesium) Compound
We deal in fused magnesia, heavy burned magnesia, light burned magnesia, and fine ceramics, which are materials of refractory materials, high purity magnesia for use as a glass material from Iwatani Chemical Industry Co., Ltd and others. To diversify the sources, we deal in magnesia raw materials from different countries and regions.
We provide various grades of products that suit various purposes of use.
RE (rare earth)
Used for electronic components, fluorescent bodies, and others, rare earth is currently an essential material for the electronics industry. At Iwatani, we are able to source rare earth from multiple manufacturers in China. We suggest various types of rare earth oxides, rare earth metals, and rare earth compounds that are optimal for customers' needs.
Glass Cullet
We deal in various kinds of glass cullet such as bottle and display in the world.
Li/Cs/Rb
(Lithium/Cesium/Rubidium)
Compound
We deal in Lithium compounds such as Lithium carbonate, Lithium fluoride and Lithium metals.
In addition we are able to source Cesium and Rubidium chemicals.
Plastic Products
Through the worldwide Iwatani network-from the general purpose to the high-functional we timely propose plastics resins and products. PET resins are especially important to our modern, environmentally conscious recycling society.
We set out to contribute to the global environment, focusing on the development and promotion of PET products such as Biomass PET and Barrier PET.
Metal Products
We deal in stainless steel, bars, sheets aluminium, special high alloy and processed products.
In Thailand and China, we are also manufacturing and developing various kinds of wire products with a high market share in the niche market. We are committed ourselves to expand business in the new markets by keeping close relationships with our customers.
Electronic Products
We are supplying many functional materials for the latest display devices and battery devices for a low-carbon society. With a wide variety of materials, such as plastics, ceramics. Metals and composite materials, we are able to provide you with the best solutions.
Through our production, processing and supply network, we are expanding to China, South Korea, Taiwan and other areas in Asia where we can provide the best solution to your international needs, anytime, anywhere.
We deal in Components for touch panels and LCD, battery related components and other electronic components such as barrier film, silicon reference materials.